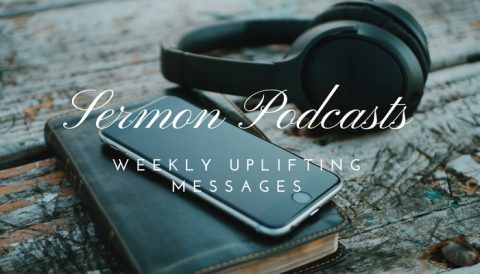 Mar 26, 2023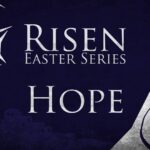 Risen Sermon Series – Hope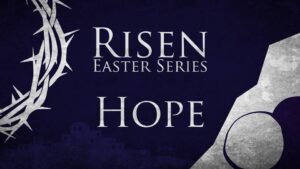 Every person that has ever lived or will ever live, can have Hope because of the Resurrection of Christ
Hope is not a dream or a wsh. Hope is the reason we can live a full life
Hope is the reality that, at the end of this life, we can step into eternity with our Savior
"19 and to know the love of Christ which surpasses knowledge, that you may be filled up to all the fullness of God." (NASB)
20 "Now to Him who is able to do far more abundantly beyond all that we ask or think, according to the power that works within us," (NASB)
21 "to Him be the glory in the church and in Christ Jesus to all generations forever and ever. Amen." (NASB)
This passage is a prayer by Paul
Paul is asking that the believers know the love of Christ and be filled with all the fullness of God
Know the Love of Christ
Be filled with the fullness of God
God is able
Exceedingly, abundantly
God can do above anything that you have experienced, imagined and certainly are able to do
The power that works within us!
In other words, this awesome, incredible power we are talking about is in the believer today
"Same Power" by Jeremy Camp
The power that allowed Jesus to be Resurrected, Moved mountains, Calmed the raging Sea, is in US!
This power exists in God's people because of the Resurrection of Christ
Because of this power, we have HOPE
21 "to Him be the glory in the church and in Christ Jesus to all generations forever and ever. Amen." (NASB)
Paul says "in the church" as he is calling upon ALL the people of God to praise His name, His glory
The greatest thing about the Hope we have, is sharing it with those who have no hope
Do you have that Hope today?
Watch
Notes
Download
Date
Title
Mar 26, 2023

Risen Sermon Series – Hope

Mar 26, 2023

Risen Sermon Series – Hope

Every person that has ever lived or will ever live, can have Hope because of the Resurrection of Christ

Hope is not a dream or a wsh. Hope is the reason we can live a full life

Hope is the reality that, at the end of this life, we can step into eternity with our Savior

"19 and to know the love of Christ which surpasses knowledge, that you may be filled up to all the fullness of God." (NASB)

20 "Now to Him who is able to do far more abundantly beyond all that we ask or think, according to the power that works within us," (NASB)

21 "to Him be the glory in the church and in Christ Jesus to all generations forever and ever. Amen." (NASB)

This passage is a prayer by Paul

Paul is asking that the believers know the love of Christ and be filled with all the fullness of God

Know the Love of Christ

Be filled with the fullness of God

God is able

Exceedingly, abundantly

God can do above anything that you have experienced, imagined and certainly are able to do

The power that works within us!

In other words, this awesome, incredible power we are talking about is in the believer today

"Same Power" by Jeremy Camp

The power that allowed Jesus to be Resurrected, Moved mountains, Calmed the raging Sea, is in US!

This power exists in God's people because of the Resurrection of Christ

Because of this power, we have HOPE

21 "to Him be the glory in the church and in Christ Jesus to all generations forever and ever. Amen." (NASB)

Paul says "in the church" as he is calling upon ALL the people of God to praise His name, His glory

The greatest thing about the Hope we have, is sharing it with those who have no hope

Do you have that Hope today?

Mar 19, 2023

Risen Sermon Series – Access

Mar 19, 2023

Risen Sermon Series – Access

Welcome to the season of the Resurrection

First of all, why is the Resurrection necessary?

"for ALL have sinned and fall short of the glory of God," (NASB)

ALL means ALL

Man can not pay the cost for his own sin

What is the cost?

"For the wages of sin is death,..." (NASB)

What does death mean in this context?

First, it is the wages received for the sin committed

Secondly, it is a separation from God, not simply the end of life

Lastly, since it is paired with the example of eternal life, it is also shown to be eternal

"but the free gift of God is eternal life in Christ Jesus our Lord." (NASB)

This grants all of us Access to the Father

It is a free gift to Man

It cost Jesus His life

It is of God

Eternal Life

The access starts as soon as we accept the gift and lasts for all eternity

Do you desire that Access today?

Mar 12, 2023

Lessons From Lydia

Mar 12, 2023

Lessons From Lydia

March is Women's History Month

One of the historical women from the Bible is Lydia

 

 

Lydia was a business woman

Her obedient heart

Her heart was opened

Her heart was overflowing

Women have always been an important part of the Gospel

For all of us we have to be more than Godly, we have to give our lives to Jesus

Lydia accepted Jesus and then spent the rest of her life serving Him

Are you serving Him today?

Feb 26, 2023

God Meant For Good

Feb 26, 2023

God Meant For Good

Feb 19, 2023

What's Love Got To Do With It?

Feb 19, 2023

What's Love Got To Do With It?

Valentine's Day -
A day all about celebrating Love

Greeting card companies, florists, even candy companies spend much money on marketing for this one day

For everyone that is profiting off this holiday, it isn't about love, it's about greed.

Tina Turner famously sang "What's Love Got To Do With It"

She said love was just a "second hand emotion"

Those who have been chosen of God

Put on a heart of…

All of these attributes seem so easy to say, but, in reality, in this lost world, they are seemingly hard to live

Compassion is not just feeling for someone, but feeling so strongly that you are moved to action

Compassion literally means to suffer together

We are God's people, and we are so hard that compassion is a distant reality

Kindness
Humility
Gentleness
Patience

Bearing one another

Forgiving each other

Just as the Lord forgave YOU

Put on Love

In Corinthians 13 we find that love is basically all these things we just talked about

Galations 5:22-23 shows us all these things are the fruit of the Spirit

So as those who have been chosen of God, these things should be evident in our every day lives

In a world where selfishness, greed and hate seem to dominate; the world needs to see Love

Tina Turner was wrong! Love is not a second hand emotion. Love is the outpouring of the Spirit of God within us

Do you have that in you today?

Feb 12, 2023

Where Are You Building?

Feb 12, 2023

Where Are You Building?

Where are you building, that is the question that came to my mind this week.

For all of us we need to know what we are building on

 

As I child I remember singing the song about the wise man and the foolish man

Most of us would understand the folly of building a house upon the sand, but, when we are talking about our faith, it changes

Just like building on sand would be cheaper and faster, so is shallow faith

Deep faith takes time and much effort, just like building on solid rock

It isn't only the difference in the investment

It really is about the difference in the choice of foundation

We would probably all confess that Jesus is our foundation

But, is He really?

Often times, even for Christians, our faith and trust is in other people first and only Jesus as a last resort

Jesus is the chief cornerstone and because of that the best one to place our trust

Let's look closely at this passage again

"Therefore everyone who hears these words of Mine and acts on them, may be compared to a wise man who built his house on the rock.(NASB)

Hear the Word

Act

Wise

"And the rain fell, and the floods came, and the winds blew and slammed against that house; and yet it did not fall, for it had been founded on the rock.(NASB)

In every life some rain will fall

On the solid foundation, even through the rain you can stand

"Everyone who hears these words of Mine and does not act on them, will be like a foolish man who built his house on the sand.(NASB)

Hear the Word

Ignore

Foolish

"The rain fell, and the floods came, and the winds blew and slammed against that house; and it fell--and great was its fall."(NASB)

Great was the fall

We all have a choice of what we build our life on

It isn't just a nice picture or a few empty words

Houses that are still standing after a hurricane are examined and replicated

Not only will you building on the firm foundation make you wise, it can influence others as well

Where are you building today?

Feb 5, 2023

Imitation Is The Best

Feb 5, 2023

Imitation Is The Best

Jan 29, 2023

Refuge

Jan 29, 2023

Refuge

Jan 22, 2023

Death

Jan 22, 2023

Death

Jan 15, 2023

Newness Of Life

Jan 15, 2023

Newness Of Life

Jan 8, 2023

2023: God Is Bigger Than Me

Jan 8, 2023

2023: God Is Bigger Than Me

Jan 1, 2023

Brotherly Love

Jan 1, 2023

Brotherly Love