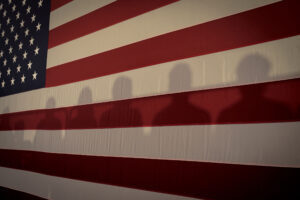 The election of the President has stirred up both anger and celebration. The media, both social and traditional, are fanning the flames on all sides. As a believer, I am finding it hard to watch or read. Much of what I see on social media is coming from "Christians". Many are worrying about the outcome to the point of stressing themselves to a frenzy.
On November 1st, our pastor brought a message entitled "Commander And Chief" dealing with this very issue. Almost a week after the election, we still are not certain who has been chosen to be the President. It looks like it will be a while longer before we know for certain.
Everyone is quite concerned. This is very understandable with the world situation and the stakes high. We wonder who might be able to keep things on a steady course.
Believers must participate in the election process. Now that doesn't mean we have to vote for someone in every office even if we cannot find enough common ground. It just means that in general we are to take part in the government as requested.
But even though we are to vote, believers shouldn't worry about the election results. Here are four reasons why:
God is in control
God is sovereign, meaning He is ultimately in control of everything, including election results. No matter who is elected by human vote, God is also in control. It's not either/or, it's both/and.
I came to this realization of biblical truth recently. When I finally did, it brought great peace to know that while people do things, God is still in control.
There is no situation where this is better described than in the issue of political leaders. Romans 13:1 says, "Every ]person is to be subject to the governing authorities. For there is no authority except from God, and those which exist are established by God." NASB
Whoever becomes President, Senator, Governor, Mayor and so on, is elected ultimately under the direction of God.
Sometimes we might think He made a big mistake, but nonetheless, He is in control.
Perhaps God uses some leaders to judge people, or to humble people so that they look to Him.
We may never know why God has placed the leaders in office until we get home. But one thing we do know is that He is in control.
This gives us peace.
Worry is always wrong
Sorry to be so blunt, but the Bible is really clear about this.
"Do not be anxious about anything, but in everything by prayer and pleading with thanksgiving let your requests be made known to God." (Philippians 4:6 NASB)
If you are a believer and worrying about election results, you are disobeying God's Word. It's as simple as that.
Of course, knowing this, I never worry about anything, I just get "concerned." The problem with this explanation is that word translated "worry" means something akin to "concerned."
too many hours watching political channels or listening to talk radio
fretting about the election results
debating or arguing with the "other side"
constantly posting our viewpoints on social media
Staying involved is not wrong unless it gets out of balance—an obsession. In fact, we should participate. But we should not be involved to the extent that the election, politics and government become our passion.
I have strong political and moral views. But, hopefully, I don't allow those opinions to become my focus.
What should be my focus? The answer is in the latter half of the verse cited above.
Again, it says, "Do not be anxious about anything, but in everything by prayer and pleading with thanksgiving let your requests be made known to God. 7 And the peace of God, which surpasses all comprehension, will guard your hearts and minds in Christ Jesus." (Philippians 4:6-7 NASB)
Instead of worrying, we are to turn our concerns over to God in prayer and thankfulness. The result is wonderful peace.
Don't you love the promise, "And the peace of God, which surpasses all comprehension, will guard your hearts and minds in Christ Jesus."
Believers are citizens of Heaven
Philippians 3:20a states clearly, "For our citizenship is in heaven"
Sure, we are citizens of a country on Earth. But ultimately, we are foreigners here. Our real citizenship is in Heaven.
So why would we get worked up about election results here on Earth? Every one of us will soon be leaving to spend eternity on the other side.
The Leader of the Eternal Kingdom is the "KING OF KINGS, AND LORD OF LORDS." (Revelation 19:16).
Our lives in a country here are a flash-in-the-pan compared with our lives in eternity. Thus, worrying about this life is not only futile, it's silly.
Why do we fret? Because we get our eyes off the goal. So we must do as The Apostle Paul wrote about earlier in this chapter:
"Brothers and sisters, I do not regard myself as having taken hold of it yet; but one thing I do: forgetting what lies behind and reaching forward to what lies ahead, 14 I press on toward the goal for the prize of the upward call of God in Christ Jesus." (Philippians 3:13-14 NASB)
Our real hope is in Christ
If we are worrying about an election, it's a sign we're trusting in the wrong thing!
Our hope must NOT be in:
Politicians & political parties
Money
Positions of influence
Family members
Occupations
Education
Each of these have their place, but it is not their place to be our ultimate hope!
Soon all these will be gone, as a result of the next election, retirement, financial reversal, deaths or our own death. None are permanent and reliable.
There is only One who is permanent and reliable: The Lord!
"6 Certainly every person walks around as a fleeting shadow;
They certainly make an uproar for nothing;
He amasses riches and does not know who will gather them.
7 "And now, Lord, for what do I wait?
My hope is in You."
(Psalm 39:6-7 NASB)
For nearly four decades I've watched election results, elected officials, political parties and political movements come and go. Through them I've come to affirm what the psalmist wrote 3,000 years ago: "My hope is in You."
---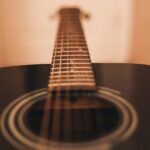 I have been thinking. Having been a Worship Leader, I realized that we could get away with a lot in the first song each Sunday, if I really wanted. Very few would even notice. People are coming in late, trying to settle their kids, silencing their phones, checking their phones, wrapping up conversations, or just generally disoriented.
The truth is many of us walk into worship not quite ready to worship. We need a little time to center and focus ourselves. Some of us are frustrated with our kids. Some are disheartened about our work. Some are stressed about the demands of school or the deadlines of our jobs. Others are depressed or apathetic about life. Yet others are fearful, distraught, or mourning. Weekly worship calls us back into a story with the emotional highs and lows of sin and salvation, so we all need to recalibrate.
The beginning of worship is a critical moment when we release everything else demanding our attention into the capable hands of the very One we are preparing to encounter.
Tune My Heart
Some historic hymns seem to run on an endless tank of fuel. No matter how many times we sing them, they speak to us, stir us, and lead us to worship. "Come Thou Fount of Every Blessing" is one of those hymns for me.
Come, thou fount of every blessing,
Tune my heart to sing thy grace.
Tune my heart. It's like guitar in its case, or left out on a stand, it's not the same guitar. When it is picked up a few days later and strummed, it's out of tune. Because of forces inside (wood, tension, aging strings) and forces outside (temperature, humidity), a guitar left alone will always fall out of tune.
The same phenomenon happens in our hearts. Between Sundays, we get knocked around, and the forces inside and outside of us — our sin, others' sin, and the fallenness of the world — send our hearts in all kinds of directions. When we come back to worship together, and the Holy Spirit begins to strum the strings of our hearts, we hear dissonance. Hearts always require re-tuning.
Because this kind of calibration is critical, but can be difficult, consider a few tips for how to prepare your hearts well for worship.
Worship starts before you enter.
As many have said before, we don't enter into corporate worship and begin to worship. We come into the space already worshiping. Our hearts have been loving and desiring in all kinds of directions this week. The first step is to simply recognize and confess that fact, praying that the Holy Spirit would increasingly narrow the gap between the worship offered on Sundays and the worship offered Mondays through Saturdays. The worshiper who grows in orienting their heart toward God Monday through Saturday (whole-life worship) will find themselves more calibrated for Sundays (gathered worship).
Center your heart before worship.
Before a worship service, all of us can do things that make entrance into worship easier. We can meditate on a verse or two in Scripture or pray through a psalm. We can listen to music that stirs and orients our hearts. Perhaps just ten minutes of quiet is what we need. Certainly turning our phone to "do not disturb" (or even off) can be a helpful, intentional practice to calm our frayed, distracted minds.
Arrive early.
Few things make it harder to fully engage in worship than arriving just on time or late. Arriving early gives us plenty of time to find a place to sit, and then center our hearts through the word and prayer.
We'll also have a chance to prepare for worship by greeting others. Some people think the only way to prepare for worship is to quietly pray and ignore everyone else. That's a one-dimensional way to approach worship. Because worship is both vertical (us and God) and horizontal (one another), greeting the people worshiping next to you is a wonderful way to calibrate your heart for corporate worship.
Make the most of the first moments.
Jump into the deep end. Let the call to worship and the opening hymns or songs flood your mind and heart. Sing loudly, breathe deeply, feel passionately. Sometimes, participating physically actually leads our affections to engage spiritually. Recognize that the opening of worship is meant for our calibration, and let it prepare our hearts to worship.
---
My Relationship With God Is Cold
"How did you get close to God again? I'm not sinning, like doing drugs or drinking or swearing, but I get mad easily and don't feel that connection with God. I just want my relationship with God back."
If you are a mature believer, questions like this may be familiar. Here is an answer that has worked for me.
Do what the early church did.
"42 They were continually devoting themselves to the apostles' teaching and to fellowship, to the breaking of bread and to prayer." Acts 2:42 NASB
Devote yourself to the apostles teaching — study the Bible regularly
Devote yourself to the fellowship — don't go it alone. We need one another. We need the accountability of the body and we need to share our time and stuff with one another in sacrificial ways.
Devote yourself to the breaking of bread — again, we need to worship the King together. We need to remember the sacrifice of the cross together with other believers.
Devote yourself to "the prayers" — the text and most modern translations say "prayers" not "prayer". The plural is important. Most scholars will say that the meaning is not just to "saying your prayers" or praying and talking to God regularly. The plural has a very specific referent. Either it means the 3x a day pattern of Jewish prayer in the first century or, and more likely, it means they devoted themselves to the prayer book of the Old Testament, the book of Psalms.
My own experience is, that when my walk with God has grown cold or lukewarm, doing these things restores my passion and appreciation for the wonders of the gospel and the beauty of my Savior.
Give it time. Doing these things is not a shot of adrenaline. They are exercises for your spirit and will "pay off" over time (just like physical exercise) as you continually make the "devote yourself" investment.
Ask yourself this question, what commands of Christ am I not doing that I know I ought to be doing? Why this question?
Look at John 14:21
"21 He who has My commandments and keeps them is the one who loves Me; and he who loves Me will be loved by My Father, and I will love him and will disclose Myself to him." NASB
Jesus ties further revelation of himself, greater intimacy with himself to our obedience to the commands he has given us.
Look at Galatians 2:20
" 20 I have been crucified with Christ; and it is no longer I who live, but Christ lives in me; and a]the life which I now live in the flesh I live by faith in the Son of God, who loved me and gave Himself up for me." NASB
Live your life by faith not by how you feel.
Train your heart to act on truth revealed not how you feel in the moment.
Finally, check out your love life?
Read Luke 7:38–50, especially verse 47.
" 47 For this reason I say to you, her sins, which are many, have been forgiven, for she loved much; but he who is forgiven little, loves little." NASB
"He who is forgiven little, loves little." Whenever I, or any of us, forget how much we have been forgiven our faith will become stale and inconsequential to our lives; but when we go back to the cross, when we spend time meditating on how much we have been forgiven, new springs of joy will begin to arise in our hearts.
---