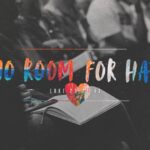 Download
(right click and choose save as)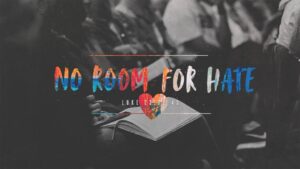 Have you ever looked around your house and realized you were out of space.
When that happens the first thought is, "YARD SALE!"
The first thought is, "I have to get rid of some stuff!"
Our lives are like our houses, often times we need to get rid of stuff.
Hate is something that has no business being in our life anyway.
Sometimes it is learned from others. Every time it comes from Satan. Our World today is full of hate.
Look at Luke 23:32-43 NASB.
"Two others also, who were criminals, were being led away to be put to death with Him.
When they came to the place called The Skull, there they crucified Him and the criminals, one on the right and the other on the left.
But Jesus was saying, "Father, forgive them; for they do not know what they are doing."
And they cast lots, dividing up His garments among themselves. And the people stood by, looking on.
And even the rulers were sneering at Him, saying, "He saved others; let Him save Himself if this is the Christ of God, His Chosen One."
The soldiers also mocked Him, coming up to Him, offering Him sour wine, and saying, "If You are the King of the Jews, save Yourself!"
Now there was also an inscription above Him, "THIS IS THE KING OF THE JEWS."
One of the criminals who were hanged there was hurling abuse at Him, saying, "Are You not the Christ? Save Yourself and us!"
But the other answered, and rebuking him said, "Do you not even fear God, since you are under the same sentence of condemnation?
"And we indeed are suffering justly, for we are receiving what we deserve for our deeds; but this man has done nothing wrong."
And he was saying, "Jesus, remember me when You come in Your kingdom!"
And He said to him, "Truly I say to you, today you shall be with Me in Paradise.""
If ever anyone seemed to have the right to hate, Jesus did.
He poured out nothing but love, and he was hated for it to the point of death.
But instead of hate, Jesus simply showed more intense love.
Well, that is Jesus, and we can't live up to that because we are flesh.
June 17th, 2015
Emmanuel AME Church massacre in Charleston SC
Within 24 hours, at the bond hearing, family members told the shooter, "I forgive you"
When asked how they could do that, they said God was with them.
Because Jesus was fully flesh, we can draw strength from His earthly life.
Hate is a cancer that eats you up from the inside.
The only way to get rid of hate is to be filled with Love.
If you are filled with hate, there is no room for love.
Are you willing to be filled with Love, God's Love, today?
---