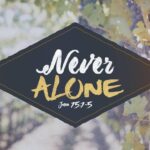 Download
(right click and choose save as)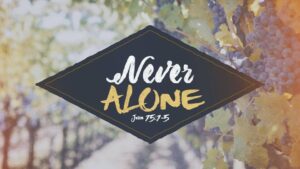 Last week, Bro. Tim talked about the church submitting to the Father
Our biggest problem today is trying to be a church apart from the Father
When we do things alone, they will never be the will of God
John 15:1-5 NASB
"I am the true vine, and My Father is the vinedresser.
"Every branch in Me that does not bear fruit, He takes away; and every branch that bears fruit, He prunes it so that it may bear more fruit.
"You are already clean because of the word which I have spoken to you.
"Abide in Me, and I in you. As the branch cannot bear fruit of itself unless it abides in the vine, so neither can you unless you abide in Me.
"I am the vine, you are the branches; he who abides in Me and I in him, he bears much fruit, for apart from Me you can do nothing."
I AM the true vine

My Father is the vine dresser
When we talk about this, understand that a branch is a product of the vine
The sole responsibility of the branch is to bear fruit
If the branch isn't bearing much, then pruning it helps it to bear more fruit
Removing dead branches helps the vine grow stronger
When we pull away and go it alone, we will not survive
Never Alone!
We are not designed to be apart from the vine
Vs 4
Abide in ME!
This is the proper relationship and the only one that works
Vs 5
I AM the vine.
You are the branches
Understanding our place helps us to thrive in it
He who abides in me
In this type of relationship, we thrive because we are not alone
Apart from ME you can do NOTHING
If the church today is going to make a difference in the world,
We must never be alone but always abide in Him
Perhaps you realize today that you are apart from Him
Are you ready to be grafted onto the vine?
---