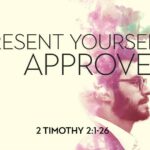 Download
(right click and choose save as)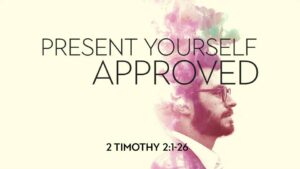 Today we gather together in a solemn assembly
Prayerfully, many of you have prepared by fasting and praying together
The purpose is to begin this New Year by re-committing ourselves to God
"You therefore, my son, be strong in the grace that is in Christ Jesus. The things which you have heard from me in the presence of many witnesses, entrust these to faithful men who will be able to teach others also. Suffer hardship with me, as a good soldier of Christ Jesus. No soldier in active service entangles himself in the affairs of everyday life, so that he may please the one who enlisted him as a soldier. Also if anyone competes as an athlete, he does not win the prize unless he competes according to the rules. The hard-working farmer ought to be the first to receive his share of the crops. Consider what I say, for the Lord will give you understanding in everything. Remember Jesus Christ, risen from the dead, descendant of David, according to my gospel, for which I suffer hardship even to imprisonment as a criminal; but the word of God is not imprisoned. For this reason I endure all things for the sake of those who are chosen, so that they also may obtain the salvation which is in Christ Jesus and with it eternal glory."
Paul says to Timothy, suffer hardship with me as a good soldier of Christ
We are called to be soldiers of the cross; advancing God's word across the world
Christ suffered for us and we are called to suffer for Him
The suffering we are talking about here is from the lost world who rejects Christ
Paul also compares this to being an athlete
In order to do that you must compete! You must get in the game!
Just as a farmer toils, he takes of the first fruits but does feed others
We, who are believers, are called by God to do His work
So that others may follow Christ
Are you a soldier for Christ? Are you in the fight? Are you plowing the fields?
Vs 10
Paul says I suffer so that others may receive salvation
Today, we have become so comfortable that we forget this
God wants us to be in the battle where, sometimes, we get hurt
But how can we win the war if we don't ever get in the battle?
If we died, we live; if we endure, we reign; if we deny, He denies
Vs 15 says study to show yourself approved
If we are not studying God's word, how can we follow it and share it?
God is not interested in how well you can make something sound
You speak the truth and God will make sure it does not return void
Today, we are renewing ourselves by asking God to cleanse us
We want to be useful to the Master
We desire to flee from sin and pursue righteousness
The only way that any of this is possible is if you give your heart to God
---